Venue: Enmarket Arena
Closed arena with ice capabilities
Capacity: 9,500 seats
Grid height: 65 feet
Parking: Free parking available in Lot D, at corner of Gwinnett and Hastings St.
View Event Schedule
Parking Instructions
The old parking locations (by the railroad track and the soap factory) are now off-limits, as the City of Savannah is beginning to develop them. You risk being towed if you park there. Neither Local 320 nor the Enmarket Arena have any say in the matter.
The currently designated free parking area for Enmarket crews is Lot D, located at the corner of Gwinnett Street and Hastings. Follow the signs for Lot D from Gwinnett, just west of Stiles Avenue (which is still under construction around the Arena).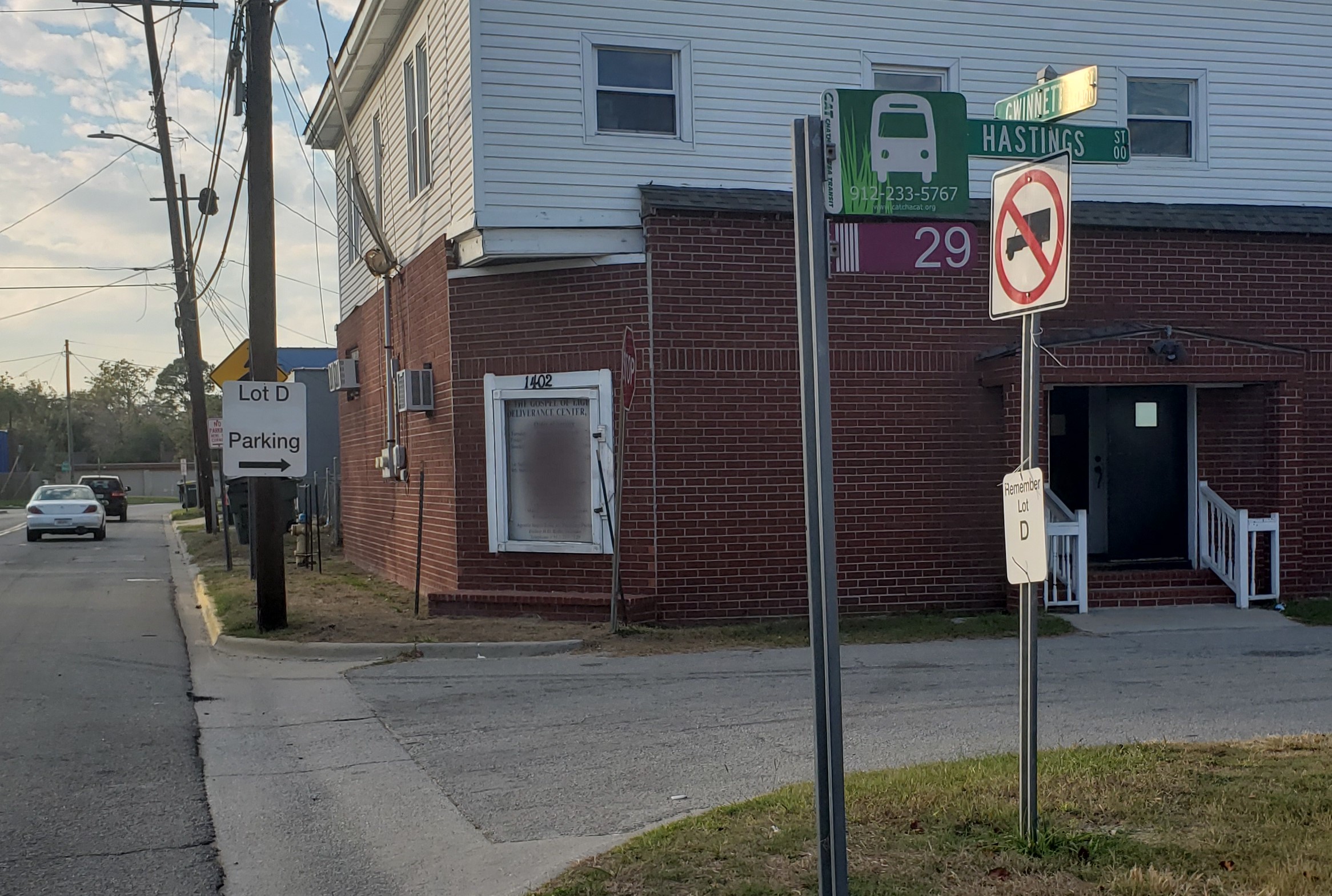 Turn onto Hastings Street from Gwinnett, then turn into the lot on the right and park. You will need to walk down Hastings until you reach Cornwall St. Turn right onto Cornwall and follow it until you reach Stiles. You should be able to see the Arena from there. It's approximately a 7-10 minute walk from the lot to the loading dock. (Yes, we know it sucks.)
The lot has also been in use by other crews working at the Enmarket for the last few weeks, without incident.